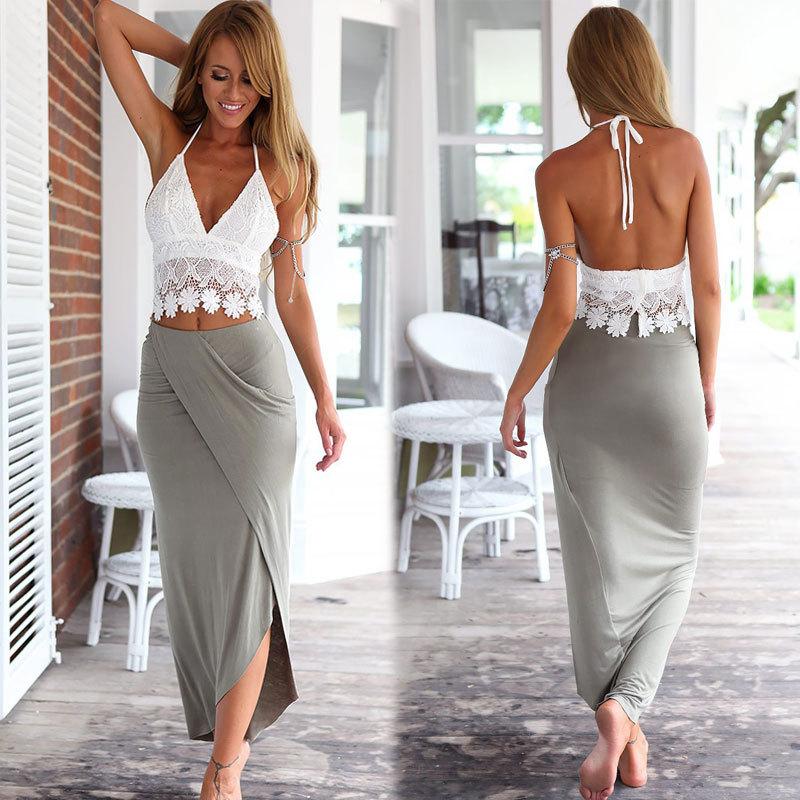 A white lace boho dress is sure to make a wondrous addition to your wardrobe, especially for the warmer spring and summer months. But thanks to the versatility of the bohemian style you can also wear this stylish dress in the cooler months of the year as well.
But whether it's summer or winter you don't need to wear this beautiful dress on its own, you can pair it up with some accessories to create a stunning look. But what should you wear with a white lace bohemian dress? Well, there are plenty of options to consider let's look at some of my favourites.
A Sun Hat
Sometimes called summer hats, floppy hats or straw hats these beautiful accessories make the perfect accessory to go with a white bohemian dress. They pair up perfectly with the more relaxed bohemian style and you have a wide-range of different colour options to choose from.
A Denim Jacket
This might not seem like a complementary accessory, but we think you'll be surprised, try to go for a lighter denim and fold up the sleeves for a very fashionable look. It's perfect for slightly cooler weather and the jacket can easily be removed if it gets warmer during the day.
A Bohemian Headband  
This is a boho classic that any woman will love! Bohemian headbands come in wide array of colours and designs and they will make a great accessory to a white bohemian dress. You can even mix-match different styles and colours to add a different twist to your outfit every time you wear it.
A Poncho   
Ponchos are another staple of bohemian fashion and pair wonderfully with a white lace bohemian dress. Ponchos come in many different styles, shapes, and colours so you have plenty of different options to choose from. One that I think works particularly well is a short pastel toned poncho, because it will beautifully complement the pure white lace.
Tribal Style Necklace
Bohemian style jewellery comes in many forms and you'll see plenty of beautiful necklaces. But to go for something a little different I recommend going for a necklace that as a more tribal design or pattern to it. Go for a thicker and more darkly coloured necklace because it will offer a more effective contrast to the white lace of the dress.
Summer Sandals
Shoes are one of the most important accessories when it comes to putting your outfit together and sandals make a great accessory to a white lace bohemian dress. Sandals might not have the best reputation in the fashion world but there are some beautiful summer sandals available. Softer colours like beige and white pair up well but darker colours can also offer a striking contrast.
Sunglasses
You can only really wear this accessory in the warmer months of the year. But that doesn't matter because sunglasses will be sure to make a great complementary piece when paired with a white lace bohemian style dress. Whether you go for a sleek, thin pair of glasses or a thicker more retro-inspired pair they'll all match beautifully with your bohemian dress.