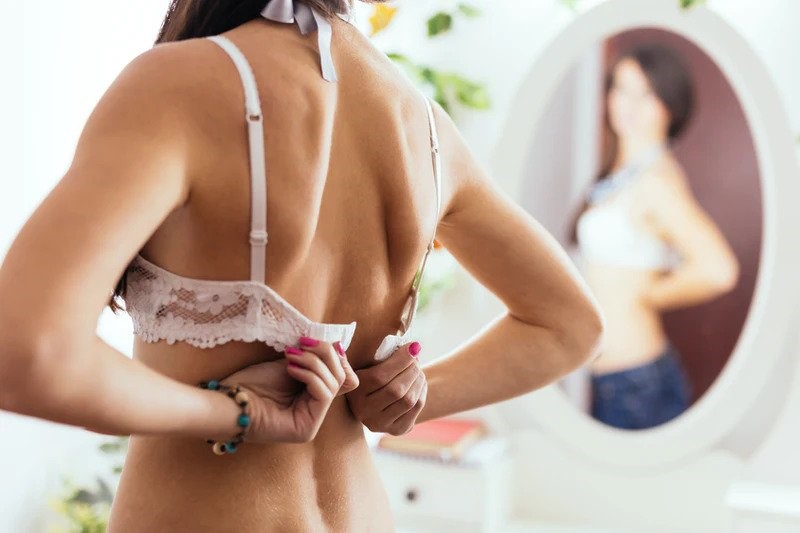 A study showed that as many as 80% of women are wearing the wrong bra. If you are someone who can't wait to get home at night so you can immediately take off your bra, chances are that it's not the right one for you. You might think that aching backs, pinched shoulders, and bands that dig into your side are normal hazards of wearing a bra. However, you'd be wrong. Here are some tips to help you find the perfect bra.
How the Band Fits
If you find that your band consistently rides up and sits too high on your back, then it's too loose, and you need to either tighten it or go down a size. However, if you notice that your breasts are spilling out under the band, you need a smaller size.
The band of your bra stretches over time, so when wearing a new bra, start on the loosest hook. Doing so will allow you to tighten the band as it stretches out.
How the Cups Fit
The cups of your bra should form to the curve of your breasts, without any gaping or bulging. In the case that your breasts are overflowing out of …