If you are reading this, you might have tried various hair styles or are planning to try one. The thing with hair style is that no style satisfies people forever. After sporting a particular one, people get bored and try a new one. After sometime, this new hair style also fades up and people want something new. It is an endless struggle to get that perfect haircut.
To get rid of this frustration, the best option is to sport an asymmetrical bob. If you are already sporting a bob haircut, making it asymmetrical will not bring a big change, you will just get a bold new look without losing the style and length.
https://www.pinterest.com/pin/526569381417484635/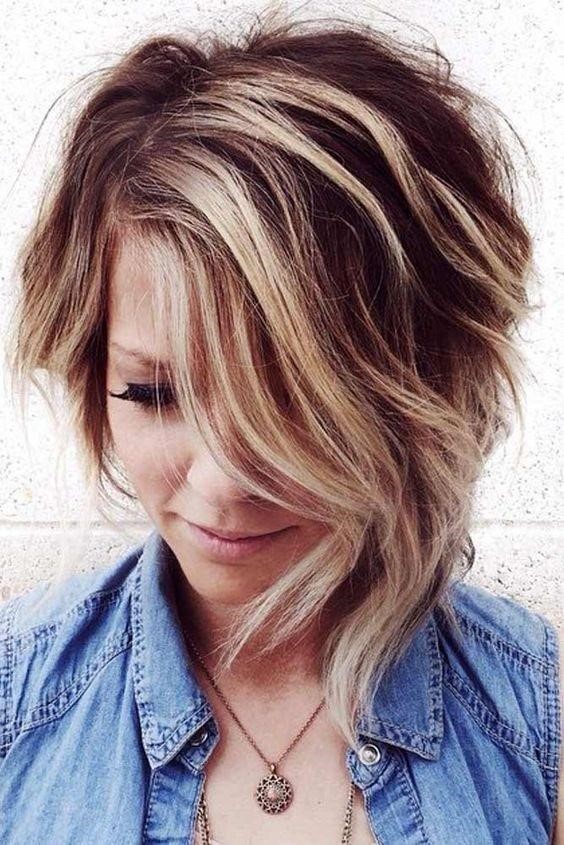 The Best Suitable Hair Type for Asymmetrical Bob
Before getting a new hairstyle, it is vital to consider hair type. Any kind of hair can get asymmetrical cut, but you should get the one which works best with your hair type and texture.
Fine Hair: This category of hair can be styled easily but to add soft waves to asymmetrical cut, you should add thickness. If you are planning to add some subtle highlights, get them added with asymmetrical bob. With this your smaller cut will look unbelievably full. Note that the layers should be kept minimum – some around face and adequate bangs. If they are more, your new look will appear thin.
Thick Hair: If you have thick hair, you should choose long asymmetrical bob because with this length, your (almost crazy) hair will rest easier. A round cut will utilize the natural volume of your hair and give the asymmetrical bob a tame and voluminous look. To lighten up the hairs, long layers can be added but kept minimum.
Curly Hair: The people with curly hair should practice caution because shorter cut increase their intensity. The most favorite look is crazy curls and it is asymmetrical bob which will flaunt your tresses beautifully. To get the best, cut should be kept longer (at least chin-length) and layers should be avoided.
The Face Shapes Best for Asymmetrical Bob
Long Face Shape: If the shape of you face is long, and in long whether it is oval shaped or towards rectangular, you will require width with your hair cut. The short length is great because long hairs stretches the shape of your face whereas short hairs with layers in right place will give balance to your face. Thus, this cut will add volume and width.
https://www.pinterest.com/pin/395050198554655233/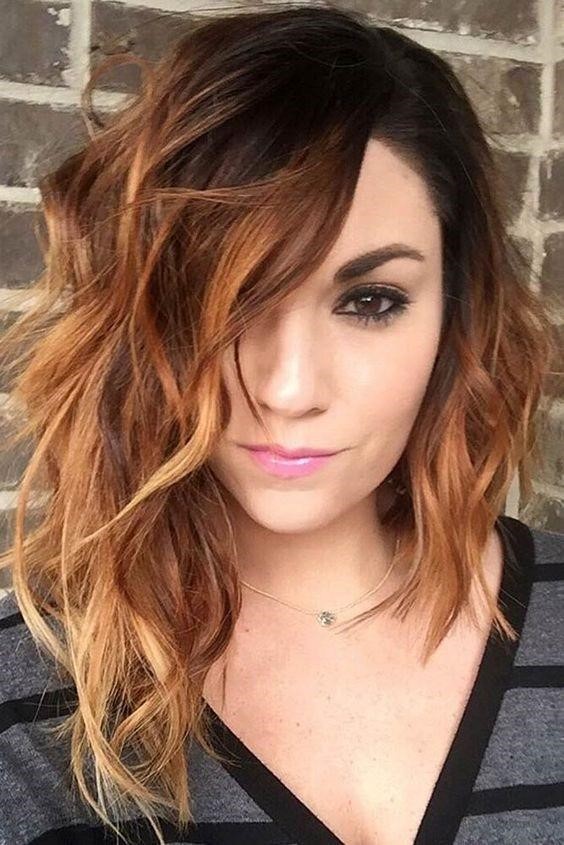 Round Face Shape: The ladies who have round face often find it difficult to get proper haircut. Some cuts enhance their looks and some cuts make them look simple. A round face can get superb looks with uneven hair, that's why round-faced ladies are usually recommended to get layers. An asymmetrical bob is the most suitable haircut for round face.
Oval Face Shape: The oval shaped face ladies have a natural gift to look great with every hairstyle, irrespective of dramatization and length of asymmetry cut.