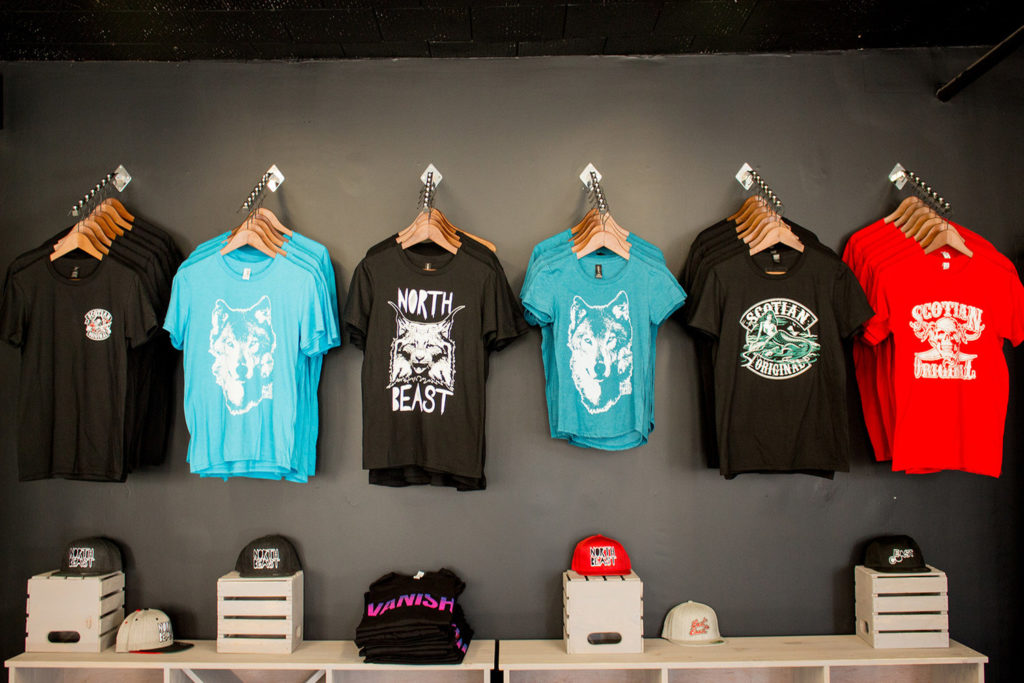 There are many things in life we wish we could have a concrete answer for, knowing if screen printing is the right option for custom clothing is probably not the highest on the list but for someone who is going to get some custom clothing made, it's certainly up there!
There are of course many variables in deciding if printing your logo/business name on your garments is a viable option, and we'll look into these. But, before we do, do you really know what happens in screen printing? Having screen printing explained can also take a lot of ambiguity away.
What is it?
Working like a stencil method, screen printing is done "onto fabric via a fine that has been coated with an impermeable solution. Using a squeegee, the ink gets pushed through only where the mesh allows it to, creating the design."
In order to create a design that has multiple colours, requires time however as each colour must be applied individually and before you can start a layer of white ink must be printed first and then all the other colours placed on top. This is called underbasing and is a common approach to printing on clothes.
Remarkably, …