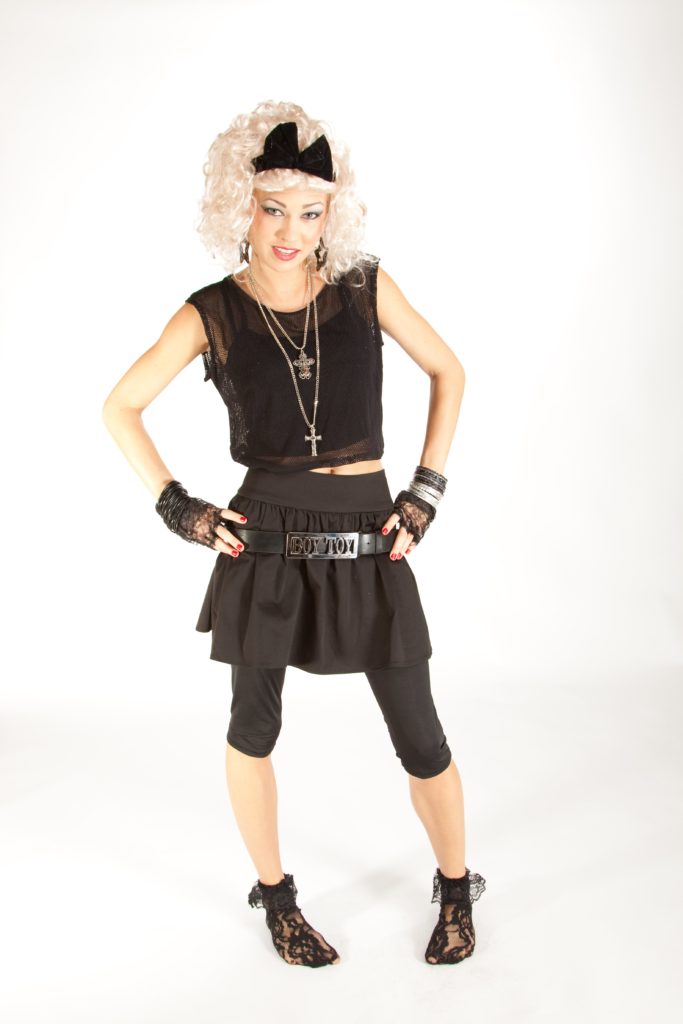 Halloween is the season is of candy, and, more importantly, a display of costumes. People love to dress up as their favourite decades' celebrity icons. Little wonder why Madonna easily comes to mind for the ladies. One of the most celebrated stars of the 80s, her prominence and consistency has spanned over three decades. Despite being majorly popular for her music, Madonna had a strong influence over the fashion trends.
If you want to dress up as Material girl on your next Halloween, or don any of your favourite Madonna's most iconic onstage outfits, we'll be putting you through a couple of them.
"Material Girl" Madonna
Everyone wants to dress up like an old Hollywood icon on Halloween. Madonna's "Material Girl" look is one "easy to achieve" look, and is definitely glam.
How to achieve the Madonna Outfit fashion look:
Simply wear a hot pink strapless dress, opera gloves that match, plus a lot of bling. You can step it up with a wig like that of Marilyn Monroe.
2012 Super Bowl Madonna
Madonna's classy performance at the 2012 Super Bowl Halftime Show won her a lot of football fans. Her outfit on the day has gone on to be …